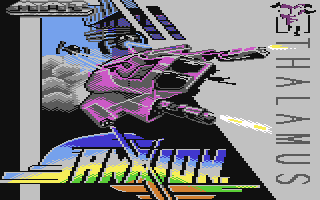 Feast your eyes. You can now hear classic Commodore 64 themes from some of the best games played on an Atari 2600! Yes, Rob Hubbard and Martin Galway can now be listen to like never before. The Atari's music chip, although quite durable, was never one for playing music. Gyruss and Pitfall II was possibly the best examples (although Pitfall was help along with extra stuff piled into the cartridge) of the best of 2600 music. Now with Paul Slocum making waves with adding some fantastic soundtracks to games it seems we were all wrong about the Atari's music making abilities.
Manuel Polik, programmer of big time new 2600 hit, StarFire has allowed Lee's PeeknPoke to host his brand new versions of Commodore 64 tunes converted onto the Atari.
To play these files, you need to get hold of an Atari emulator and z26 is here for download as well as the music files. Enjoy and let us know what you think.
Z26 (Emulator for the Atari 2600)
Use this to play the files
Sanxion (Title screen music/Loading theme)
Original by Rob Hubbard
This music has always been regarded as Rob's best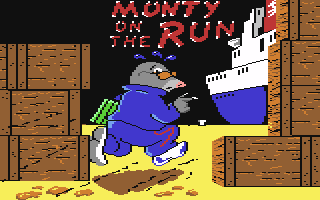 Ocean loader
Original by Martin Galway
The legendary loading tune
Final Synth
Original by Rob Hubbard
One of the tunes from Rob's old demo package
Commando (Main theme/High score)
Original by Rob Hubbard
A lovely end of game tune and rousing in game soundtrack
Monty on the run (Main theme/High score)
Original by Rob Hubbard
That violin solo!
Again many thanks to Manuel Polik for these files