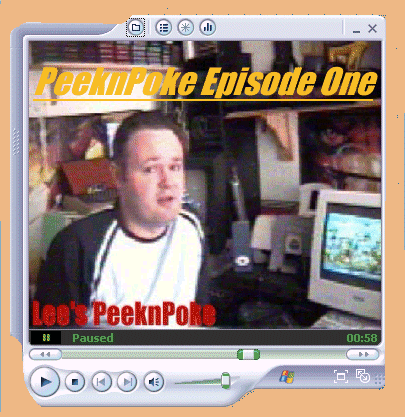 Peeknpoke Episode one:The Introduction...
Show Time: 1:27 Released May 2003 File size:3.51meg Avi version/1.12meg Realplayer
Here it is..the new episode for a new era of PeeknPoke. This show was designed to see what length I had in mine for each show and what features would break up each episode. Its the first look into the funny and weird world of PeeknPoke.
Credits:Hosted by Lee Bolton. Title Music:"Another Visitor..." by Notlob Productions