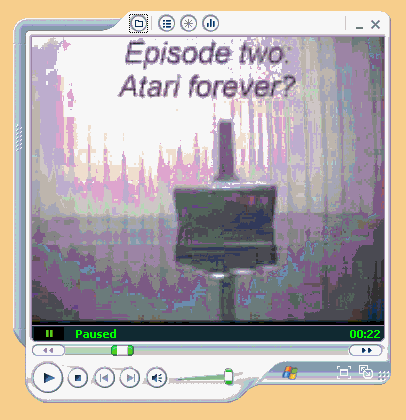 Peeknpoke Episode Two:Atari Forever?
Show Time: 2:10 Released May 2003 File size:8.59.meg Avi version/1.66meg Realplayer
There's been a surge of Atari goodies in the last few years. New prototype finds, releases of old games with more eye candy and now the Atari 2600 has been released in a slightly cracking new console, The original joystick. Complete with 10 games such as Centipede and Yar's Revenge this must be the release of the year...is it?
Helpful links: Firebox who supply the Atari 10 in 1 system

Credits:Hosted by Lee Bolton. Title Music:"Another Visitor..." by Notlob Productions