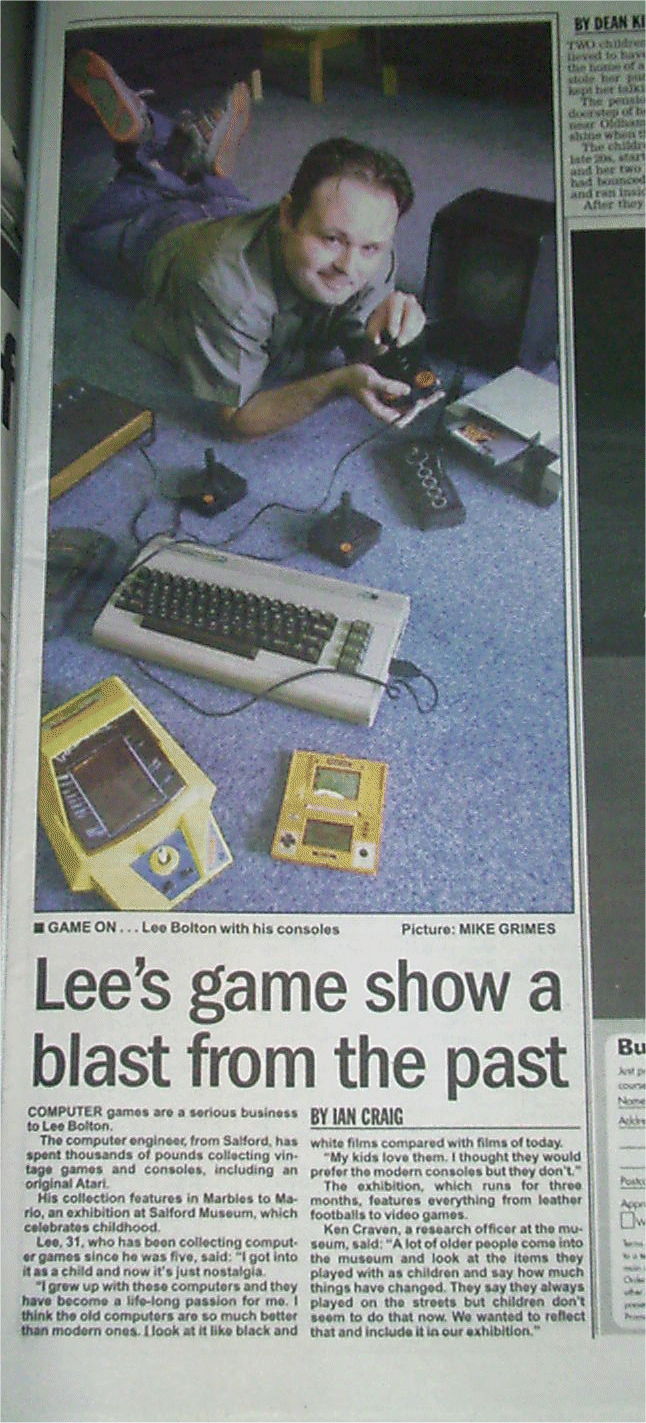 Lee's Game show a blast from the Past
By David Henry
Computer games are a serious business to 31 year old Lee Bolton.
The computer engineer from Salford, has spent thousands of pounds collecting vintage games and consoles, including an original Atari.
His collection features in 'Marbles to Mario', an exhibition at Salford's museum which celebrates childhood.
Lee, who has been collecting computer games since he was five, said: "I got into it when I was a child and now its just nostalgia. I grew up with these computers and they have become a life-long passion for me. I think the old computers are much better than the modern ones. I look at it like the black and white films compared with the films of today"
Lee says that his computers also impress his children. "My kids love them. I though they would prefer the modern consoles but they don't. It's strange because I get nostalgic pleasure from them. I can't see what they get from them, I guess they are just great fun."
The exhibition, which runs for three months features everything from leather footballs to roller-skates, and items from Lee's collection have been added to give it a modern feel.
Ken Craven, a research officer at the museum said: "A lot of older people come into the museum and look at the items they played with as a children and say how much things have changed. They say they always played on the streets but children don't seem to do that now. We wanted to reflect that and include it in our exhibition"
(C) 2003 M.E.N.