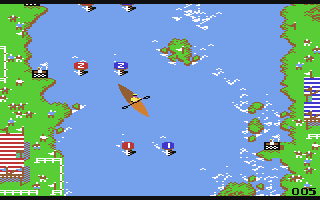 The Commodore 64 30 in 1 console
April 04 News

Tulip, owners of the C64 name brand have now announced just what they are about to do with the Commodore name. It is going to be a 30 dedicated games console with some of the best loved Commodore 64 games around. Think something akin to the Atari 10 in 1 joystick. It was possibly a safe bet this is what was going to happen. Games that the website mentions are the Summer Games series which sounds ideal. Anyway it is early days yet but the next big question is, What will the machine look like? A Konix Speedking joystick or a small C64 keyboard? Interesting times ahead.

Thanks to Craig for the heads up.