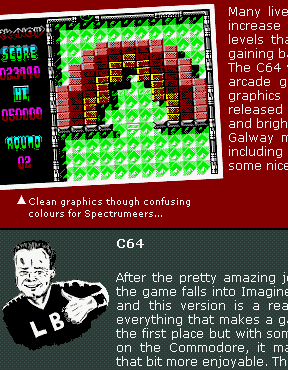 "Here comes the Raine again"
Aug 03 News
Yes, Arcade news. You cannot keep it down!
Raine, the fantastic emulator of kings for all your arcade playing needs has popped out yet another version recently with various bugfixes and stuff that just scares the hell out of PeeknPoke (too techy, I just know how to make the tea and press fire to start) but also released this week is the new Zzap!Raine internet magazine. Some great reviews in there as usual and even a free book strapped to the cover by ex-Zzap man Gordo. Prepare to delve in chums.
LINKS:Raine homepage