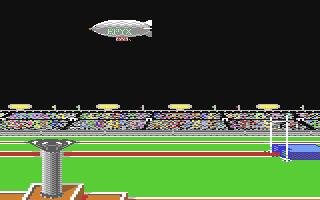 Its Summer, get out in the sun.
June 03 News
Yes, its summer at PeeknPoke land. The birds are singing, the sky is blue and Im sat in the garden supping cold cold beer. well not now, Ive had to run upstairs and inform the readers of this site about all new releases and stuff this week but get out its lovely and warm, you madheads (sorry if its peeing down in your area if so, stay in and cuddle up to the monitor)..whats that? yes love do put me another beer out....
Mumbles from around the net....
VICE gets an update. The multi-Commodore emulator gets another version release. Some new bells and whistles but still an outstanding emulator of choice.
Atari fans rejoice yet again. Yet more 2600 games are released today. More prototypes for you to either poke fun at or enquire just why that was not released. This time see some games from UA and even an arcade conversion not released. Pleiades from the arcades by Centuri was about to be released for the 2600 but was cancelled. PnP has played this rom and its mighty nice too, worth a little time (PnP memory of the arcade game is a little rusty, must dig out MAME). The other games are Cat Trax (released before now anyway) and Funky Fish which sounds great but crashed my pc. Oh well.
Everyone likes a bit of history. The gaming world is full of it. So if you are an avid player of MAME then you must download the new history.dat file that you can use with the emulator and find out some juicy stuff while you play a game.
Now sod off while I finish me pint :)