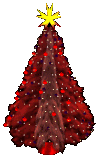 THE PEEKNPOKE XMAS SPECIAL
December 03 News
Xmas already? Cor it only seems like last year when it was, but corny jokes aside. Welcome to the PeeknPoke special. Grab your eggnog (whatever that is) and join Lee's PeeknPoke for a festive look at gaming. I have got some nice things in the pipeline so settle back and keep coming back to PnP in the coming weeks.
Firstly check out the Xmas listings here and first up is the review for the Project - Galway CD set released this year.
Merry Xmas everyone!!
Lee